Sponsors: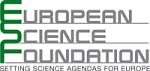 NIMH
Photographs courtesy of:


About the IASC-ERS School
The IASC-ERS Summer school is intended to provide training in special areas of statistics for PhD students, junior researchers and lecturers at universities. Professionals working in industry who are interested in the application of new statistical methods are also invited to participate.
Participants are expected to have good background in statistics at the M.Sc. level although not necessarily related to the subject of the course.
Aims of the Course
The aims of the IASC-ERS school are to teach the participants to:
apply robust statistical methods for improvement of data quality;
develop stochastic environmental (precipitation, air and water pollution) models using GLMs and extentions;
detect structural changes in environmental time series;
model non-stationary environmental time series of extremes;
fit statistical models to highly heterogeneous and/or structural data.
Language
All lectures will be given in English. Materials will also be in English.
Location
Please, consult this information after August, 24th